Queensland's economy and trade
Queensland's economic output by sector
Queensland has a diverse and resilient economy with output shares similar to Australia
*Public sector and utilities includes: public administration and safety; and electricity, gas, water, waste services. 
** Natural resources includes the extraction of naturally occurring mineral solids, such as coal and ores; liquid minerals, such as crude petroleum; and gases, such as natural gas.
***Other includes: dwellings; professional, scientific and technical services, accommodation and food services; other services; administrative and support services; arts and recreation.
2020–21, gross value added, current prices.
Queensland's goods and services exports 2020–21
Similar to its diversified domestic economy, Queensland has a well balanced mix of goods and services exports
Queensland's economic growth*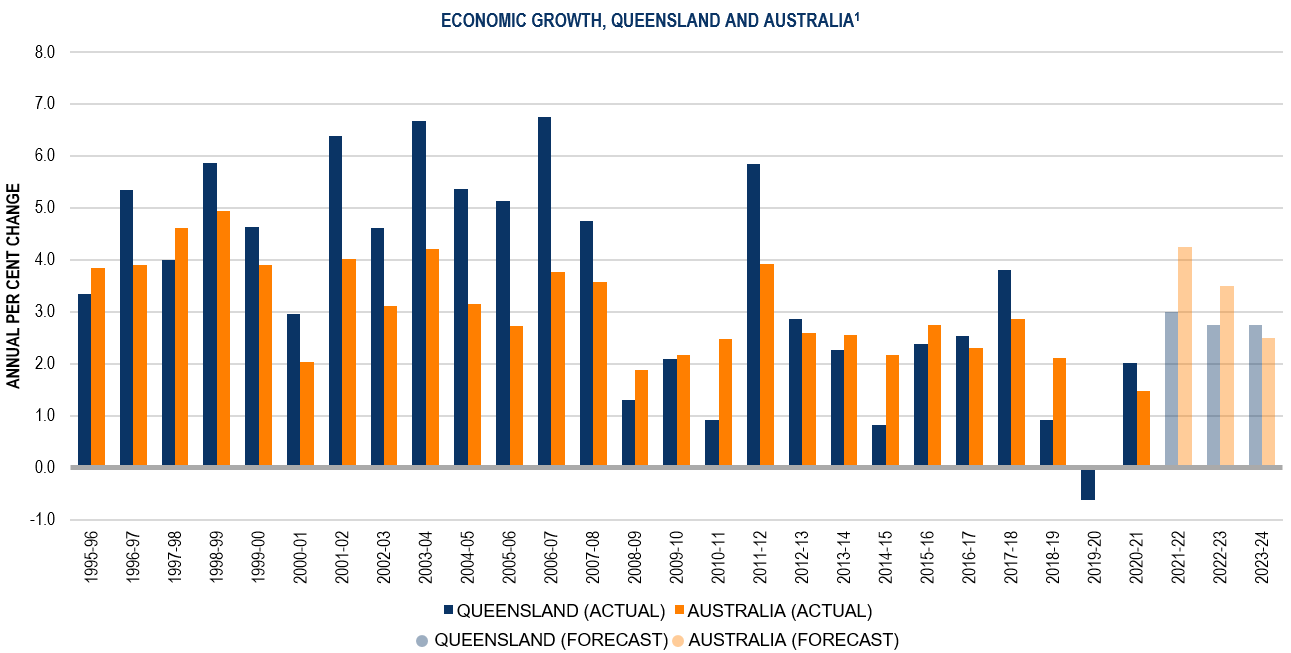 Queensland's economic growth has generally been higher than Australia's
*Chain volume measure (CVM), 2019–20 reference year.
Data sources: ABS National Accounts, Australian Treasury and Queensland Government 2022–23 Budget.