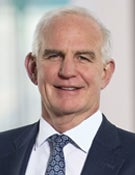 Damien Frawley
Chair
Board committees
Member, Human Resources Committee
Member, Risk and Audit Committee
Mr Frawley has more than 35 years' experience in the financial services sector, both domestically and internationally. From 2012 to 2022, he was the Chief Executive of Queensland Investment Corporation (QIC), responsible for more than $100 billion in assets under management for a range of government, domestic and global institutional investors.
Prior to QIC, Mr Frawley was Blackrock's Australian Managing Director and Chief Executive Officer from 2010 to 2012, after joining as their Head of Institutional and Retail in 2007. He also held senior roles at Merrill Lynch Investment Management, Barclays Global Investors and Citibank.
Mr Frawley is also the Independent Chair of Hostplus, a Non-Executive Director of Mirvac Group, a Director and the Chair of AMPS Agribusiness Limited, and a Director of Blue Sky Beef.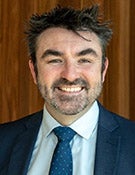 Michael Carey
Board committees
Member, Funding and Markets Committee
Michael was appointed as the Under Treasurer of Queensland in September 2023. Prior to this appointment, he served as Associate Director-General of the Cabinet Office and Chief Executive Officer of Trade and Investment Queensland (TIQ). Michael previously held senior roles at the Department of the Premier and Cabinet, Queensland Treasury, and the Department of State Development where he led strategic economic industry initiatives and major economic policies and programs across government. This included support for priority sectors such as infrastructure, energy, resources, water, transport, agriculture, tourism, and manufacturing.
Michael has a passion for public service and significant experience advising State and Federal government as well as working with the private sector.
Michael has a Master of Public Policy from the University of Oxford, a Bachelor of Arts and Law from the Queensland University of Technology, and a Bachelor of Commerce, Politics and Public Policy from Griffith University.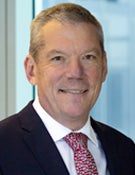 Neville Ide
BBus (Accounting), MComm (Accounting and Finance), FCPA, FAICD
Board committees
Chair, Funding and Markets Committee
Member, Risk and Audit Committee
Neville Ide has more than 40 years' experience in finance and treasury management having held executive roles in the government, finance and banking sectors, including Queensland Treasury Corporation for 12 years and as Group Treasurer at Suncorp Metway Limited.
His industry knowledge and experience covers banking, insurance, infrastructure and corporate treasury management, including debt and equity capital markets, balance sheet structuring and financial risk management.
Mr Ide has served as a non-executive director on a number of public and private company boards since 2006, including appointments to Queensland Motorways Limited, RACQ Insurance, RACQ Bank, Retech Technology Limited, SunWater Limited, and as a previous QTC Board member. He is currently a director of Qbank Limited and Advisory Board Chair of Cryptoloc Technology Pty Ltd.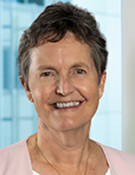 Dr Natalie Smith
Dr Natalie Smith has over thirty years' experience in technology and transformation consulting, predominantly in Financial Services and Government. She has a combination of executive, corporate governance and academic expertise in digital and transformational projects.
Natalie is currently an Associate Professor in Practice at the University of Sydney. Her governance roles are Deputy Chair of UnitingCare Queensland and a member of St John of God Health Service Digital, Information and Technology Committee. She is also a member of the National AI Centre's Thinktank on Responsible AI.
Previously, Natalie was a Partner in Deloitte's Risk Advisory practice and Deputy Chair of Mercy Community Services, and a member of the Financial Investment and Property Board for the Uniting Church in Queensland. She has a PhD in the governance of Digital Transformation, a Research Masters on flexible work practices, a Masters in Human Resources and Organisation Development and a Bachelor of Science (Computer Science and Maths).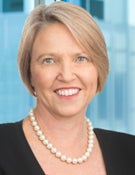 Karen Smith-Pomeroy
ADIP (Accounting), GAICD, FIPA, FFA, SFFIN, GIA (Affiliate)
Board committees
Chair, Risk and Audit Committee
Karen Smith-Pomeroy is an experienced financial services senior executive with a specialty in risk and governance.
She held senior executive roles with Suncorp Group Limited from 1997 to 2014, including as Chief Risk Officer of Suncorp Bank from 2009 to 2013, and Executive Director, Suncorp Group subsidiary entities from 2009 to 2014. She is an experienced director with prior roles on a number of Boards and committees including CS Energy Limited, Southbank Corporation, In Focus Wealth Management Limited, Infigen Energy Limited and Tarong Energy Corporation Limited.
Ms Smith-Pomeroy is currently Chair of the National Affordable Housing Consortium Limited and the Regional Investment Corporation, and a Non-Executive Director of Stanwell Corporation Limited and Kina Securities Limited. She is also an Independent Chair of the Queensland Department of State Development, Infrastructure, Local Government and Planning Audit and Risk Committee, and a member of the Queensland Department of the Premier and Cabinet and Public Sector Commission Audit and Risk Management Committee.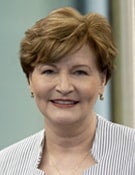 Rosemary Vilgan
B.Bus, Dip Supn Mgt, FAICD, FASFA
Board committees
Chair, Human Resources Committee
Member, Risk and Audit Committee
Rosemary Vilgan is an experienced non-executive director, with specific expertise in financial services and business leadership and transformation. She was the Chief Executive of QSuper, a global financial services business with $90 billion in accounts, from 1998 until 2015.
She is currently the Chairperson of the Commonwealth Bank Group Staff Superannuation Fund and a Member of the Cambooya Investment Committee. Ms Vilgan's former roles include Chairperson of the Federal Government's Safety, Rehabilitation and Compensation Commission, a member of the Board of the Children's Hospital Foundation (Qld), a Member of the Board of the Guardians of New Zealand Superannuation and a Queensland Council member of AICD. She is a former Councillor, Deputy Chancellor and Chairperson of the Audit and Risk Committee at Queensland University of Technology (QUT), and a former director and Chair of the Board of the Association of Superannuation Funds of Australia (ASFA).
In 2013, Ms Vilgan was named the Telstra Australian Businesswoman of the Year. She holds qualifications in business and superannuation and is a Fellow of both AICD and ASFA and a Member of Chief Executive Women.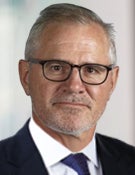 John Wilson
BA LLB, LLM, MA
Board committees
Member, Funding and Markets Committee
Member, Human Resources Committee
John Wilson has more than 30 years' experience in investment and capital markets.
Most recently, Mr Wilson was a Senior Advisor and Managing Director at Goldman Sachs from 2015 to 2019. Prior to that, he spent the majority of his executive career, 1997 to 2013, at PIMCO where he held a number of executive roles including Chief Executive of PIMCO Australia and Head of the PIMCO US Institutional Business. He also held executive roles at BT Funds Management and was a lawyer with Shearman & Sterling in New York.
Mr Wilson currently serves as a Director of Ord Minnett and a special advisor to Brighter Super. His previous directorships include QIC, LGIASuper, Etihad Stadium, Rugby Australia, the UNE Foundation, Chairman of the Australian Rugby Foundation and Chairman of the NSWALC Investment Committee.