QTC wins 5-star, Gold and Excellence 'Employer of Choice' awards
For the fourth consecutive year, QTC has been recognised as one of Australia's best places to work, receiving the 'Employer of Choice' award from Human Resources Director (HRD) in 2023, 2022, 2021 and 2020. QTC also received an Excellence Award at the Australian HR Awards for 'Employer of Choice' (100-999 employees) in 2020.
QTC was recognised as an employer that provides:
outstanding initiatives for career progression
learning and development opportunities
exceptional leadership and recognition programs, and
an all-encompassing, constructive culture.
HRD is one of the most established and recognised HR industry organisations—with a global reach across Australia, New Zealand, Canada, Asia, and the United States. We are proud to of been recognised for these awards and the acknowledgment in this exclusive category that QTC is an employer of choice for talent attraction and retention.
QTC's Chief Executive Awards
QTC's corporate recognition program includes the annual Chief Executive Awards, where high-performing individuals and teams who exemplify our corporate values of client focus, integrity, excellence, and respect, and demonstrate inclusive leadership are recognised.
In 2022, a special Chief Executive Commendation Award was given to Matthew Rose for his strong leadership skills and strategic advice to QTC's Energy Portfolio and government energy clients.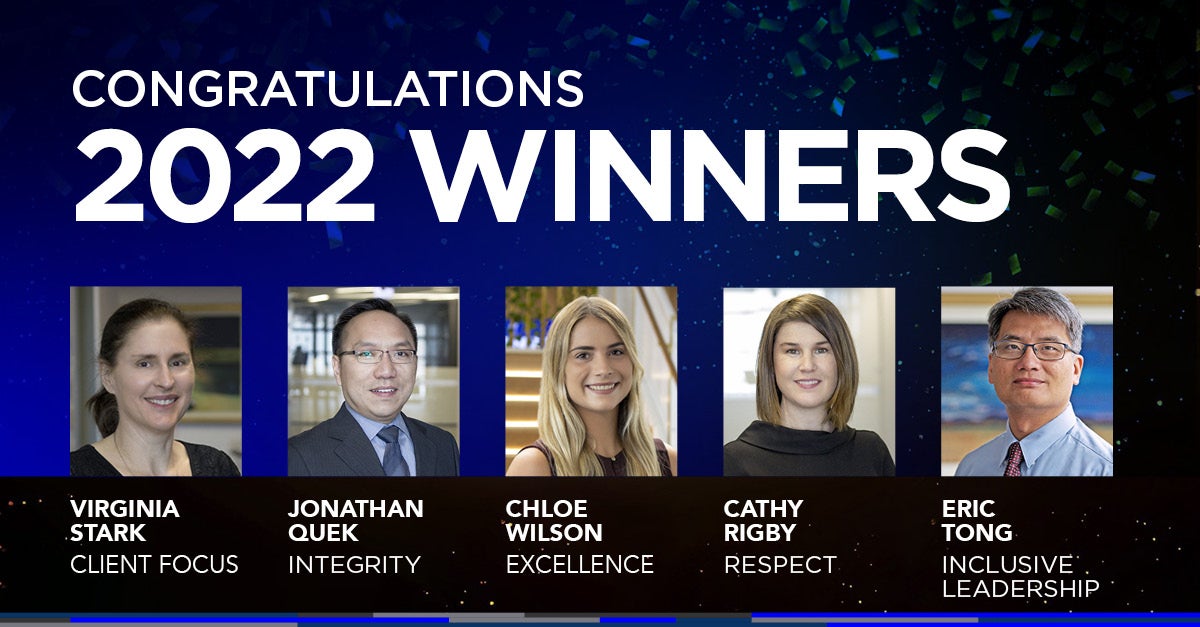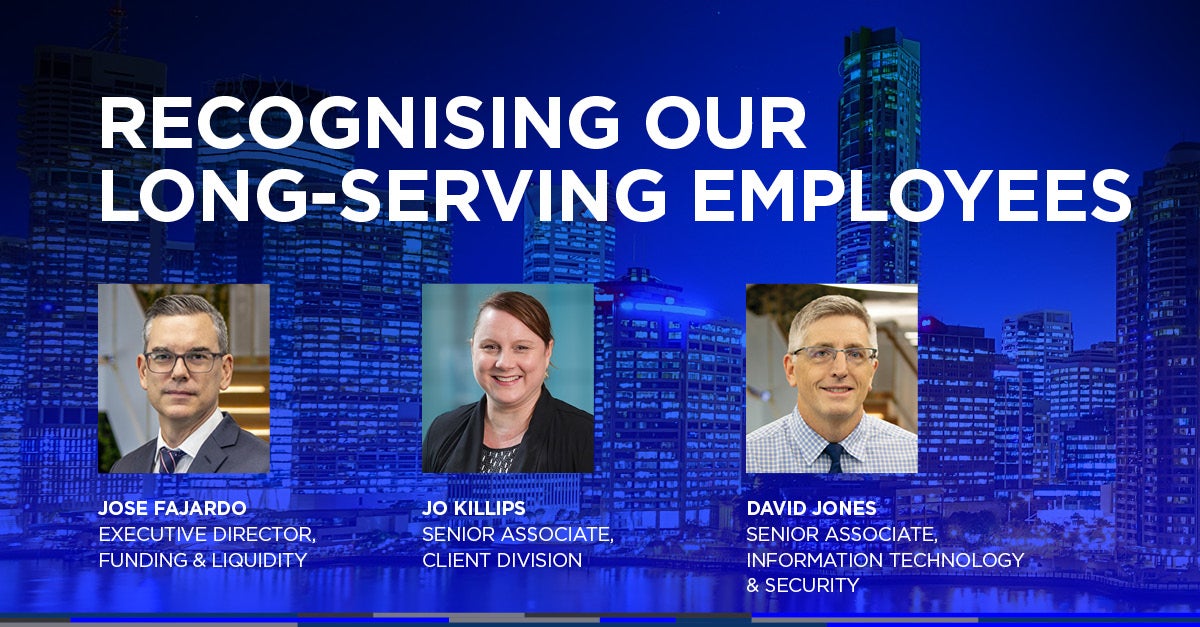 Semper Fidelis program
We recognise employee tenure and celebrate loyalty, corporate acumen, and a long-standing commitment to QTC through the Semper Fidelis program.
QTC's crest and Queensland's state motto – Audax at fidelis – means 'bold and trustworthy' and Semper Fidelis is a nod to these Latin roots. It means faithful and loyal—a fitting tribute for our long-standing employees.
In 2022, we celebrated Jose Fajardo, Jo Killips and David Jones who reached their 20-year tenure milestone and recognised the contributions, accomplishments, and relationships they have built over time.
Supportive and affiliative teams
"The people here are generous with their time. If you ask for help or advice, you'll always get it."
Analyst, Corporate Services
A career at QTC can lead to big things
"Working in our Client Division exposes you to large-scale project work across Queensland that can lead to career-defining outcomes. "
Associate, Client Division