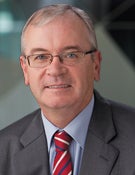 Gerard Bradley
BComm, Dip Adv Acc , FCA, FCPA, FAICD, FIML
Chairman
Appointed 10 May 2012 with tenure to 30 June 2020
Board committees
Member, Human Resources Committee
Member, Funding and Markets Committee
Prior to his appointment as the Chair of QTC's Board, Mr Bradley was the Under Treasurer and Under Secretary of the Queensland Treasury Department, a position he held from 1998 to 2012. He was also a QTC Board member from 2000-2007.
Mr Bradley has extensive experience in public sector finance gained in both the Queensland and South Australian treasury departments. He was Under Treasurer of the South Australian Department of Treasury and Finance from 1996 to 1998, and of Queensland's Treasury Department from 1995 to 1996. Mr Bradley held various positions in Queensland Treasury from 1976 to 1995, with responsibility for the preparation and management of the State Budget and the fiscal and economic development of Queensland.
He is currently a Non-Executive Director and Chairman of Queensland Treasury Holdings Pty Ltd and related companies, and a Non-Executive Director of Star Entertainment Group Ltd, Pinnacle Investment Management Group Limited and the Winston Churchill Memorial Trust.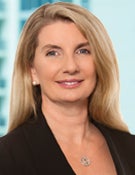 Tonianne Dwyer
B Juris (Hons), LLB (Hons), GAICD
Appointed 14 February 2013 with tenure to 30 June 2020
Board committees
Chair, Human Resources Committee
Member, Funding and Markets Committee
Tonianne Dwyer is a lawyer by profession with a career of more than 25 years in international investment banking and finance in both executive management and board positions.
Ms Dwyer's executive experience covered a broad range of sectors, including real estate investment and development, financial services, health and aged care, education, research and development, and media.  She held senior roles with Hambros Bank Limited, Societe Generale and Quintain Estates & Development PLC including a role with the finance division of the UK Department of Health.  Over her executive career she had experience in the UK, Europe and Wall Street.
Ms Dwyer currently holds directorships with Metcash Limited, DEXUS Property Group, DEXUS Wholesale Property Fund, ALS Limited and Oz Minerals Limited. She is also a Senator and Deputy Chancellor of the University of Queensland.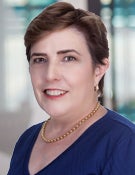 Anne Parkin
B Science (Hons), Dip. Ed, MBA, MAICD, F FIN
Appointed 1 July 2016 with tenure to 30 September 2022
Board committees
Member, Risk and Audit Committee
Member, Human Resources Committee
Anne Parkin has more than 25 years' of international management and board level experience across Asia-Pacific banking and financial services.
Ms Parkin has held diverse leadership roles in domestic and global broking and banking, superannuation administration, retail management and education in both the public and private sectors. At an executive level, Anne has experience operating in highly regulated businesses including banking with Credit Suisse, UBS, and in Australian superannuation.
Ms Parkin is Chairman of Eco Fuels Innovations and previously, was a Non-Executive Director of both Credit Suisse Securities in Malaysia and the Philippines. As an Executive Director, she was a member of the Hong Kong Control Committee responsible for oversight of operational risk for Credit Suisse Hong Kong and its affiliates, while as Operations Executive, she was accountable for operational matters with local regulators including the Hong Kong Monetary Authority and Hong Kong Securities & Futures Commission.
In recognition of her expertise in the Asia-Pacific, Ms Parkin was invited to participate in the Asia Securities Industry & Financial Markets Association (ASIFMA).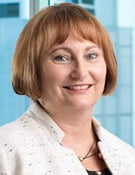 Alison Rayner
BBus(Acc & Fin), GDip Adv Acc
Appointed 19 July 2018 with tenure to 30 June 2020
Board committees
Member, Risk and Audit Committee
Alison is Queensland Treasury's Deputy Under Treasurer, Economics and Fiscal Coordination. In this role, she is responsible for providing economic and fiscal advice, analysis and guidance to the government on matters of significance to the economic and fiscal performance of Queensland, particularly in relation to the State Budget, fiscal efficiency, economic policy, forecasting and reporting initiatives.
Previously, Alison was in a senior leadership position working closely with Treasury's partner agencies to develop, fund and implement public policy, and has been involved in the development of the State Budget. Alison represents Queensland Treasury on the Long Term Asset Advisory Board and holds a Director position on the Queensland Rural and Industry Development Authority Board.
During her 20 years in government, Alison has held key roles in the development and implementation of the State Government's budget and reporting system, and its financial accountability framework. She has been responsible for providing advice to Government and agencies on financial management matters and complex commercial transactions.
Alison is a Chartered Accountant who started her career in the private sector, initially working in the business and tax advisory services industry followed by several years in commercial banking, before joining government in 1998 with the Department of Education. She joined Queensland Treasury during the period the government was transitioning to accrual-based budgeting.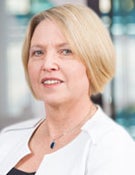 Karen Smith-Pomeroy
ADIP (Accounting), GAICD, FIPA, FFIN
Appointed 9 July 2015 with tenure to 30 September 2022
Board committees
Chair, Risk and Audit Committee
Member, Human Resources Committee
Karen Smith-Pomeroy is an experienced financial services senior executive with a specialty in risk and governance.
She held senior executive roles with Suncorp Group Limited from 1997 to 2014, including Chief Risk Officer Suncorp Bank from 2009 to 2013, and Executive Director, Suncorp Group subsidiary entities from 2009 to 2014. She has also held positions on a number of Boards and committees including CS Energy Limited and Tarong Energy Corporation Limited.
Ms Smith-Pomeroy is a Non-Executive Director of National Affordable Housing Consortium Limited, Stanwell Corporation Limited, InFocus Wealth Management Limited, Infigen Energy Limited and Kina Securities Limited.  She is a Queensland Advisory Board member of Australian Super and is also an Independent Audit Committee member of the Queensland Department of Local Government, Racing and Multicultural Affairs, and South Bank Corporation.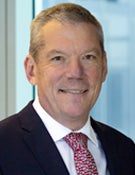 Neville Ide
BBus( Acctg), MComm ( Acctg and Fin) , FCPA, FAICD
Appointed 1 October 2018 with tenure to 30 September 2021
Board committees
Member, Risk and Audit Committee
Member, Funding and Markets Committee
Neville Ide has more than 40 years' experience in finance and treasury management having held executive roles in the government, finance and banking sectors, including Queensland Treasury Corporation for 12 years and as Group Treasurer at Suncorp Metway Limited.
His industry knowledge and experience covers banking, insurance, infrastructure and corporate treasury management, including debt and equity capital markets, balance sheet structuring and financial risk management.
Mr Ide has served as a non-executive director on a number of public and private company boards since 2006, including appointments to Queensland Motorways Limited, RACQ Insurance, RACQ Bank, Retech Technology Limited, SunWater Limited, and as a previous QTC Board member. He is currently a director of Qbank Limited and the Advisory Board of Cryptoloc Technology Pty Ltd.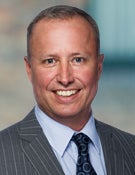 Jim Stening
Dip Fin Serv, FAICD
Appointed 13 November 2014 with tenure to 30 June 2020
Board committees
Chair, Funding and Markets Committee
Jim Stening has more than 30 years' experience in financial markets in the fixed income asset class, including hands-on trading and investing in Australian and global capital markets.
Mr Stening has extensive experience in debt markets, business development, executive management and corporate governance across a diverse range of economic cycles. He has held senior roles at NAB, Merrill Lynch and Banco Santander.
Mr Stening is the founder and Managing Director of FIIG Securities Limited, Australia's largest specialist fixed-income firm and a Non-Executive Director of related companies, Chairman of OZFish Unlimited Limited, and a Fellow of the Australian Institute of Company Directors.