2019 Culture Transformation Award Winner
In 2019, QTC was recognised by the world's foremost culture and leadership experts for The Human Synergistics Culture Transformation Achievement Award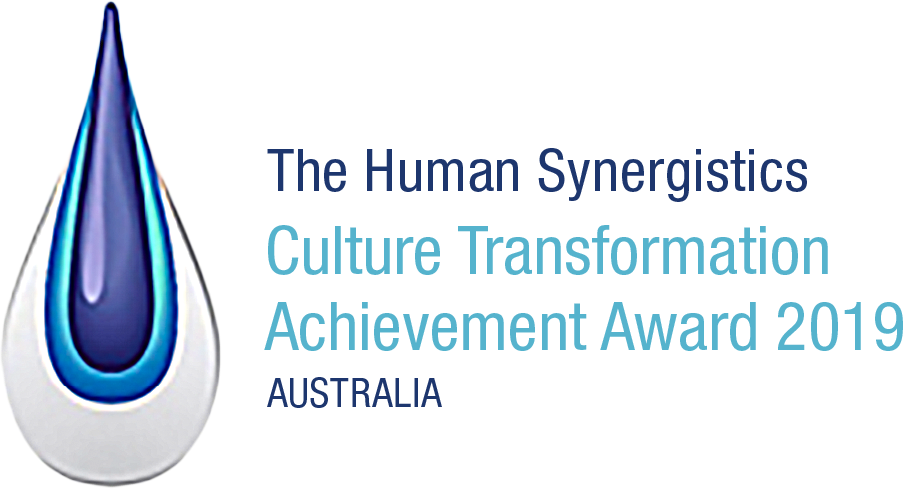 In recognition of this achievement, Philip Noble, Chief Executive was invited to speak at their Australian Conference, with over 2000 participants registered to hear real world stories about how business leaders are making change to get their culture right.
The Culture Transformation Achievement Awards were created by Human Synergistics in 2006 to celebrate and honour Australian and New Zealand organisations that have created Constructive work cultures.
Culture transformation occurs when organisations move from a culture dominated by the Aggressive/Defensive and Passive/Defensive styles to one dominated by the Constructive cultural styles — Achievement, Self-Actualising, Humanistic-Encouraging, and Affiliative.
Receiving a Transformational Culture Achievement Award is a rare accomplishment and QTC qualified by showing a significant positive shift in the behaviour and attitudes of its employees when measuring its culture using Human Synergistics's diagnostic measurement tool in 2016 and again in 2019.
Shaun McCarthy, Chairman of Human Synergistics Australia and New Zealand said that, "The Transformational Culture Achievement Award is only given to organisations who show a fundamental shift in the behaviours and attitudes of their employees in the way they approach their work and interact with one another."
"The cultural journey that QTC embarked on, and the results achieved, has been profound and off the back of a significant amount of effort. This was led and modelled by Philip as he redesigned their organisation to reflect the desired culture and environment. But culture belongs to everyone, and the commitment of the organisation as a whole, who are all actively engaged and involved in this transformation has been a core driver for change."
Reflecting on the award Philip said, "Building a constructive culture has been one of the most rewarding parts of my career as I can see the direct impact that it is having on the organisation's performance. It is an exciting time to be a part of QTC."